The

Cornelius Family Journal



Nels & Jessie Cornelius Families 


POTPOURRI - A collection from past reunions

FAMILY REUNIONS - 2000 to 2009


Please sign the guest book on each visit.

Use the guest book as a means of informing other family members of

 your newsy tidbits and spreading around a few "hello's" 

and "how are ya's".


FAMILY REUNION - 1989 - 

(The first Reunion documented here)


FAMILY REUNIONS - 1990 to 1999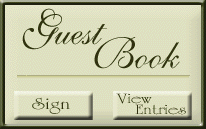 SOME WOULD ARGUE THAT;  

PICTURES OF GRIM FACED, UNSMILING STRANGERS WOULD HARDLY QUALIFY AS "FAMILY FUN PHOTOS". 

THEY WOULD BE WRONG.  

WHAT COULD BE MORE FUN THAN HOLDING A YOUNG ONE ON YOUR KNEE WHILE POINTING OUT GREAT, GREAT, GREAT, GRANDPAS?  MIGHT YOU ONE DAY BE POINTED AT AND CALLED GREAT, GREAT, GREAT, SOMETHING OR OTHER?