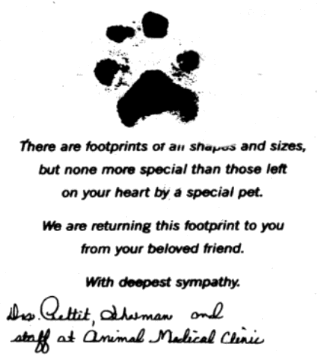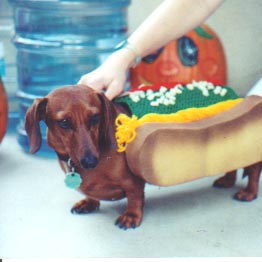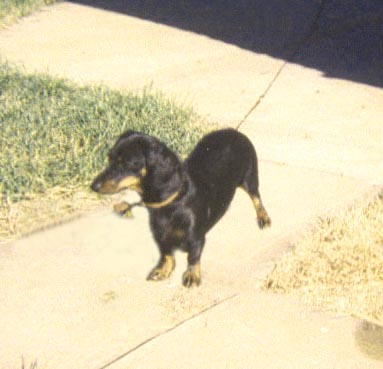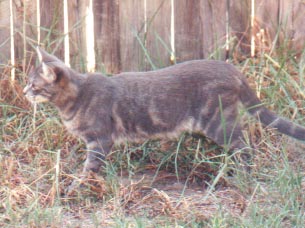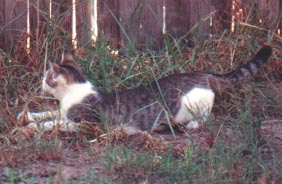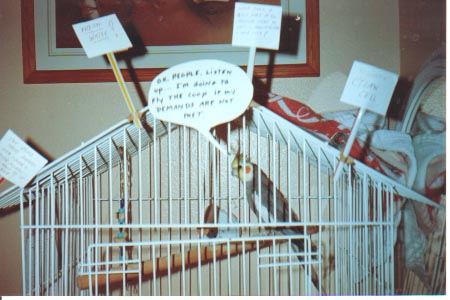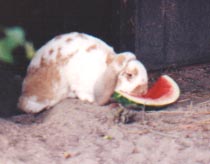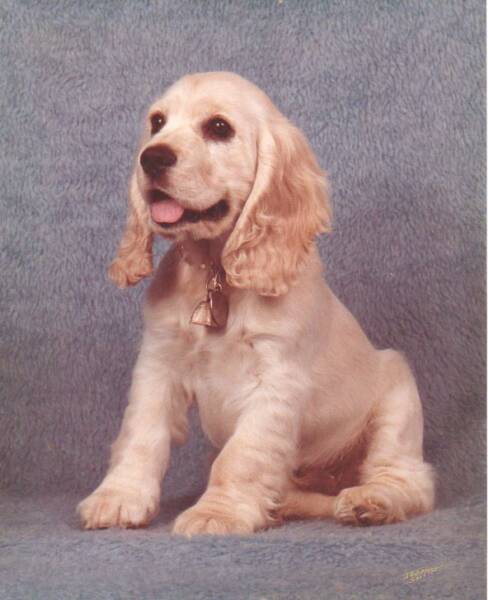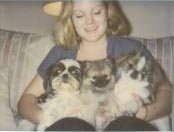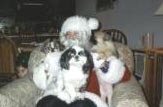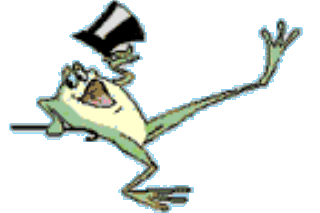 DIANNE'S "GINGER" 1st PLACE

PETCO HALLOWEEN CONTEST

GINGER IN HER "CROC" SUIT

"ANNA" CAT DIDN'T COME HOME

DIANNE WAS SAD

"COOTER" CAT HAS BEEN WITH US

ABOUT 15 YEARS..I THINK SHE LIKES US

"KING" HIS DEMANDS WERE MET, HE IS STILL

WITH US (15 YEARS)

"HELLO; I'M A GOOD BOY"

"PEANUT" THE FRENCH LOP

MUST HAVE FATHERED 50

OFFSPRING.

MELISSA SEWICK HOLDING:

DAISY MAE - PRINCESS LEIA -

AND SERGEANT MAJOR

Samual D. Spaniel

(dog)

5 Jan 85 - 11 Nov 97

HE WAS A GREAT DOG

SANTA CLAUS HOLDING:

PRINCESS LEIA - DAISY MAE

AND SGT. MAJOR

Wayne and Hannah's

"Sabrina" baby

Sabrina was called home

to Heaven today - 14 November 2003.  The love and loyalty she bestowed upon her family will live on forever.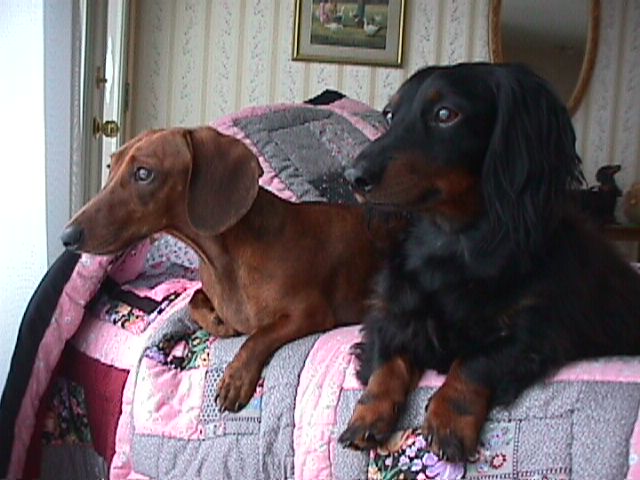 THE "PAULEY" BROTHERS

"LITTLE BIT" AND "SCRUFFY"

MARY KAY'S BOYS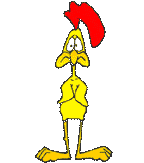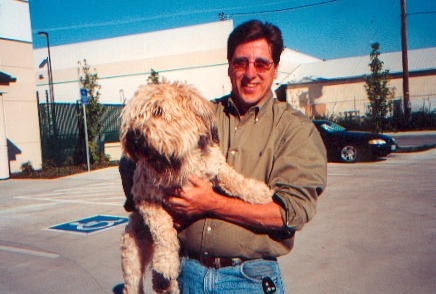 "BUCKWHEAT" with owner RANDY WATERMAN

MURPHY aka "MURF the SMURF"

with NICK BURGHARDT


King died in his cage with wings fully spread at approximately 9:00 a.m. Halloween 2001.  "Soar high and wide old friend, you were a good boy"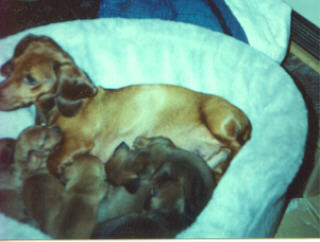 Elmer and Leona's "ROXY"

with her family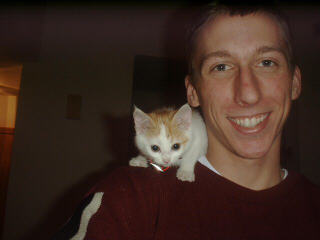 Nemesis with man servant David Waterman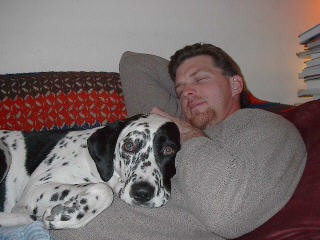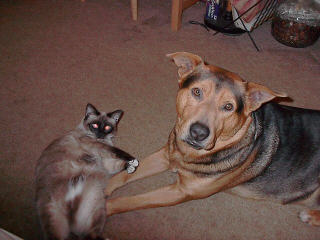 James Cornelius with best friends Jack

                                                                  and MAX and MAX's friend cat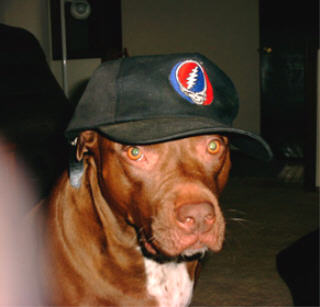 Wayne Jr. and Sandy Cornelius

          "BABE"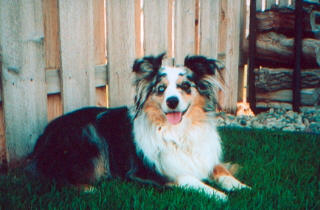 "KODY"

HIS FAMILY: SCOTT, CINDY, RACHEL & REGINA WATERMAN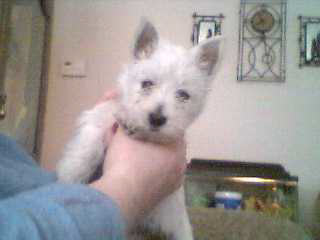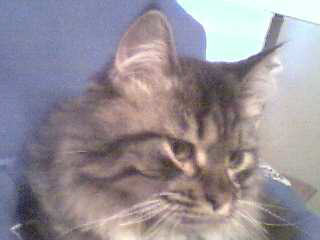 Jesse Janes of Buckingham

Rhonda Borisow family

Tickety

Rhonda Borisow family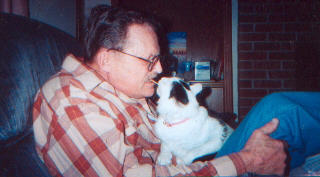 Trixie with owner Ed Nelson Jr..

Adopted January 1998 age ? ------      9 April 2003

...Grieve not,

   nor speak of me with tears,

but laugh and talk of me

   as if I were beside you...

I loved you so----

    'twas Heaven here with you.

                             Isla Paschal Richardson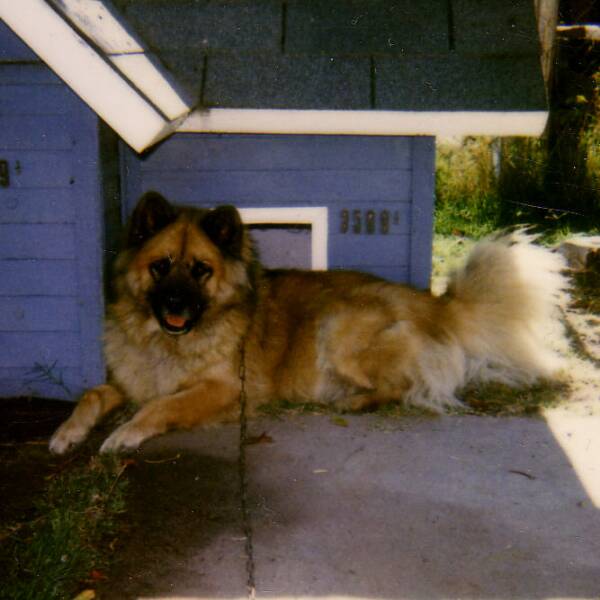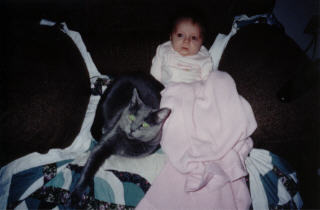 Makenzie Rezac's "Boogers"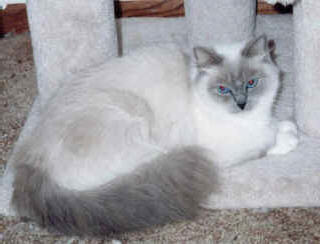 "Misty Mae" - Ragdoll Cat owned by Tara Borisow and Jeremy Fox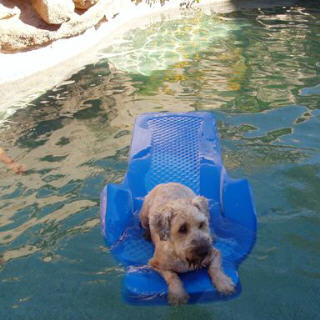 Buckwheat- Randy & Romaine Waterman

skinny dipping in Arizona or is that chunky dunkin in the desert?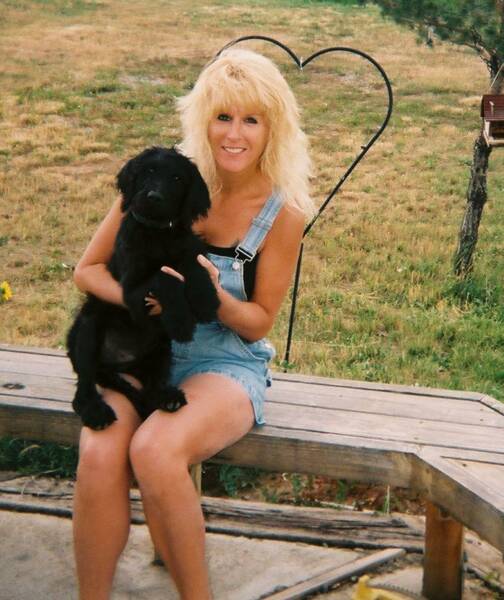 New puppy Chewbacca with Robin Cornelius - With paws like that, Robin better shop for a very large doghouse.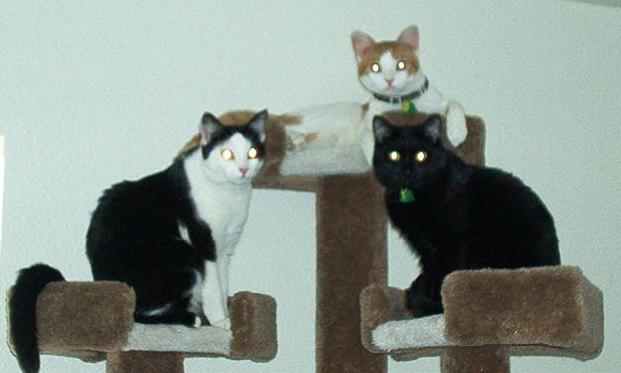 Bailey is the black and white, Jason is the orange and white and

Akasha is the black one.

Are these cats in charge - or what?

Bobi (Vaughn) Uth would like you to meet her boss(s)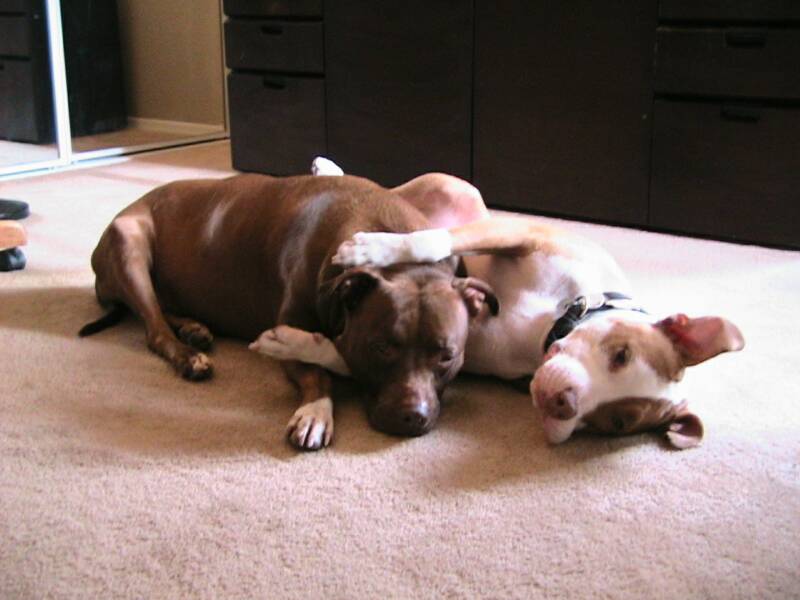 Babe and Chuck. 

Chuck is the red/white one - a real rascal.   

Life hasn't been the same since we got him in April 2005 when Mom and Dad C (Wayne and Hannah) were visiting us in Georgia.  Now we are back in Arizona.

Wayne & Sandy Cornelius.

                 (They seem to get along don't they?)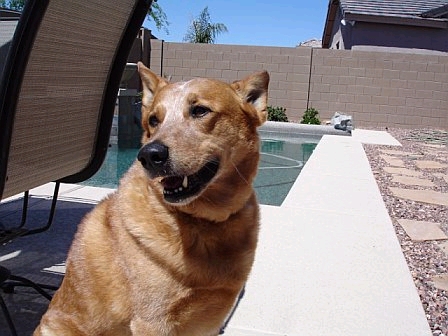 Brian and Sara were adopted by Lewis in April of 2006

Regina Waterman with her dog, Frisco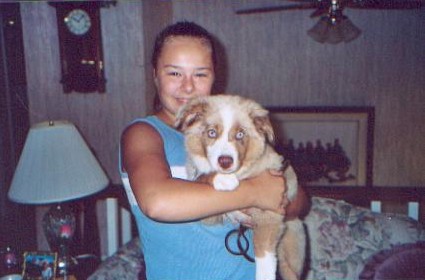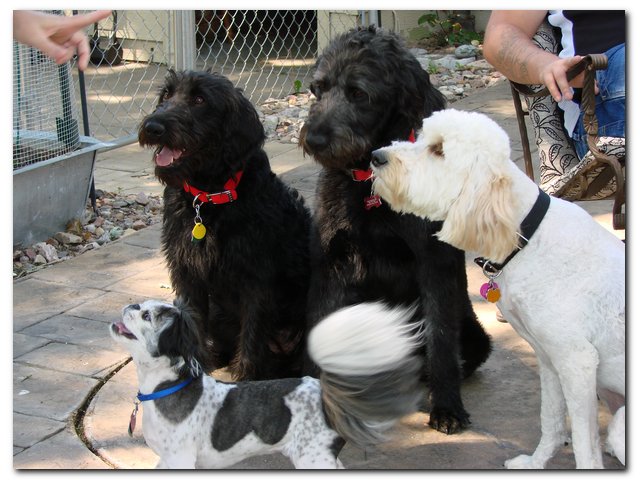 These are the new members of the Sewick family, except Sarge, (the little guy in front.)  From left to right, Willow, then Pepper ,( he belongs to Julian Sewick, son of Michael and Amy,") and Ella, who is actually a Golden/Doodle ( Golden Retriever/Standard Poodle breed,)  Tresa and Tom got all 3 dogs through the Labra/Doodle rescue online, they all have great personalities, they are big and very loveable.