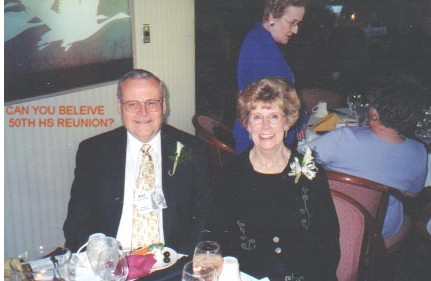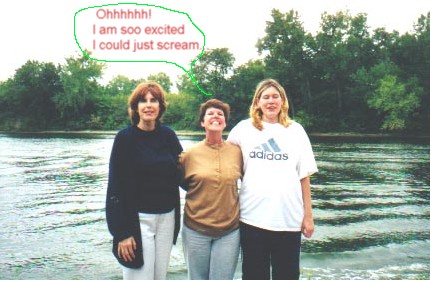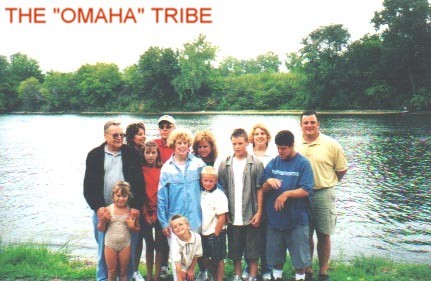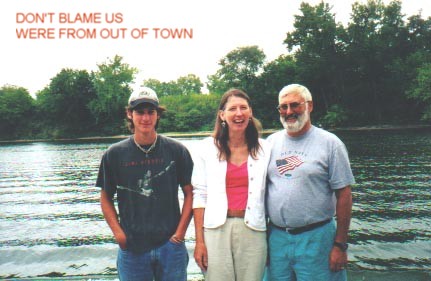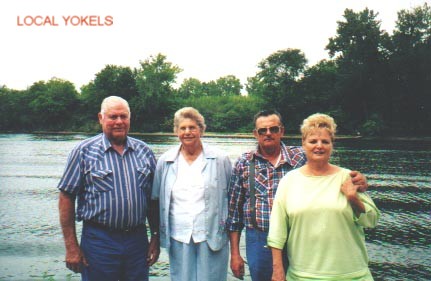 THE CORNELIUS FAMILY ANNUAL REUNION TOOK PLACE THIS YEAR (2000) AT THE FREMONT STATE LAKES AND WAS HOSTED BY RAY AND JESSIE WATERMAN..HEARTFELT THANKS TO RAY AND JESSIE FOR A JOB WELL DONE.

RAY AND JESSIE

50th HIGH SCHOOL REUNION

JANE (BEDNARZ) KAIN - JAN BEDNARZ -

MARIANNE KAIN (DAUGHTER OF JANE)

(JANE AND JAN ARE DAUGHTERS OF JOHN AND DOROTHY (CORNELIUS) BEDNARS (BOTH DECEASED)

BACK ROW

RAY WATERMAN-CINDY (GARCIA) WATERMAN (WIFE OF SCOTT WATERMAN-SHERRY (WATERMAN) BURGHARDT (WIFE OF CHRIS BURGHARDT-SHELLEY (WATERMAN) BENGTSON- CHRIS BURGHARDT.

MIDDLE ROW

RACHEL WATERMAN (DAUGHTER OF SCOTT & CINDY)-JESSIE (CORNELIUS) WATERMAN-JACOB BURGHARDT (SON OF CHRIS & SHERRY BURGHARDT)-MATTHEW BENGTSON (SON OF SHELLEY  BENGTSON)

FRONT ROW

REGINA WATERMAN (DAUGHTER OF SCOTT & CINDY) -GRANT AND NICHOLAS BURGHARDT (SONS OF CHRIS & SHERRY BURGHARDT)

RIGHT TO LEFT

JIM RICHTER (SON OF LEO AND MAXINE (CORNELIUS) RICHTER) - WIFE KAY AND SON ROSS

LEFT TO RIGHT

DON MEYER - MARION (CORNELIUS) NELSON - SON, ED NELSON JR.  & HIS WIFE JAN

BACK ROW

WAYNE CORNELIUS - HANNAH (THIMSEN) CORNELIUS - LOUIS MASTERS (HUSBAND OF MEGHAN BORISOW) - RHONDA (CORNELIUS) BORISOW - B.J. BORISOW (SON OF RHONDA & BO BORISOW)--MICHAEL SEWICK (SON OF TOM & TERESA (CORNELIUS) SEWICK)--MIKALA REZAC (DAUGHTER OF ROBIN (CORNELIUS)LOTT) - (LITTLE ONE)JOSHUA KERN (SON OF JOSH & JESSICA KERN), JOSH IS THE SON OF ROBIN (CORNELIUS) LOTT).

FRONT ROW

MEGHAN (BORISOW) MASTERS (WIFE OF LOUIS MASTERS & DAUGHTER OF RHONDA & BO BORISOW) - (LITTLE ONE) HANNAH LEE MASTERS, (DAUGHTER OF LOUIS & MEGHAN MASTERS)--TARA BORISOW (DAUGHTER OF RHONDA & BO BORISOW)- ROBIN (CORNELIUS) LOTT - HOLDING CATHRYN CLAIRE (CC )KERN, DAUGHTER OF JOSH & JESSICA KERN)