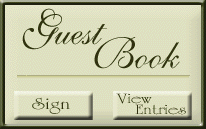 Please use this guest book to share with the Family how Uncle Jim touched your lives, and share your love for a truely exceptional man. 

Dear Family:

Uncle Jim passed away at midnight last night and  is now resting peacefully in the loving arms of Jesus.

He lived and died doing things his way and on his terms.  He chose the moment to leave us when we had all left his bedside and settled down for the night.  Dianne's daughter, Julie, and baby grandson had left for home about 11:30 p.m. and called to say they got back to their home o.k.  Due to the late hour, Dianne wanted her to call when she got home.  Dianne was settle down in the recliner, Jessie was resting on the couch with Ray awake taking the first shift for the night.  It was right after Julie's call back and everything went quiet  that Ray  noticed that Jim was not breathing.  We had been at his bedside all evening long  holding his hands and telling him how much he was loved and would be missed.  For his finale, he chose the moment to leave us when  he felt the time was right.  We all have many wonderful memories of Uncle Jim and will revere his memory  always.  He will always be remembered for creating and nurturing the Family Web Site. We encourage each one of you to write a favorite memory or message of love to Uncle Jim in the Guest Book.  

Uncle Jim planned his departure months ago requesting no funeral  and no obituary  in the newspaper but we could have a website memorial service.   If this displeases him we may  all experience some mysterious computer crashes . 

The Elizabeth Hospice here in Escondido have been exceptionally loving and cared for Uncle Jim like one of their own family members.  In lieu of flowers, contributions can be made in his honor to:  The Elizabeth Hospice, 150 W. Crest Street, Escondido, CA  92025. 

God Bless you all!

Dianne, Julie, Ray, and Jessie 

You have asked me for words,

Words to describe your life,

Words to recount the history

of your numerous joys,

Your courage and your strength,

Your triumphs and your sorrows.

But the words will not come.

They are beneath the sadness

of the knowledge that you

Will no longer touch our days,

and I hold the words inside me

As treasure, afraid that to share,

Will diminish the flow of memory.

An Undelivered Eulogy, K. S. Hardy